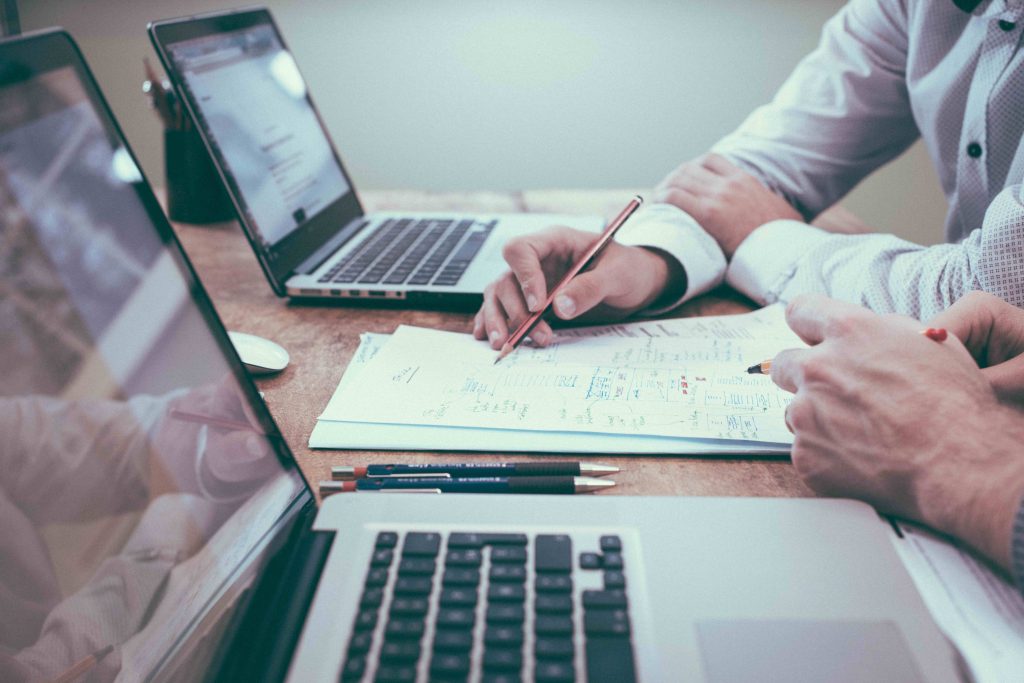 收到Recruiter的email不知道怎麼回,這次讓English Shark的Elora老師教大家如何撰寫cover letter!
WRITING A COVER LETTER
Have you ever wondered why we still need a cover letter in every resume you sent to your prospective employers? Well, Cover letters are necessary, because they allow you to add details about the information mentioned on your resume. They also allow recruiters to differentiate between two candidates with similar qualifications. Writing an excellent cover letter can set you apart from other candidates. It also tells employers the type of position you're seeking — and exactly how you're qualified for it. On the other hand, your cover letter can also be giving a bad impression if it is low quality or contains careless mistakes. 
So to help you deliver the best cover letter for your resume, here are the things you need to remember in writing a cover letter that will make hiring managers interested in your application:
1. Write a complete contact Information: 
Cover letters shouldn't just include your contact information, but also the contact details of the company you are applying for. Contact info includes your phone number, email address, you can also include your LinkedIn.
Home addresses are not required because it is already written to your resume.
Do not use a phone number or email address that you are using from your current employer. Using your personal Gmail address over your work email, for example, ensures your correspondence with recruiters remains separate from all of your current work communication.
Sample format: 
Date
Your Name
Your Address
Your City, State, Zip Code
Your Phone Number
Your Email Address
Hiring Manager's Name
Company Name
Company Address
Company City, State, ZIP Code
2. Use a personal address line
Start your cover letter off on the right foot by addressing the hiring manager. Have time to research for the name of the hiring manager. It's also an option to call the company and ask for the hiring manager's name. Do not add Mr., Mrs. or Ms. since it may require some guesswork about gender and marital status on your part—just use their first and last name: "Dear Alex Johnson." If you can't find the hiring manager's name, stick with "Dear Hiring Manager." Avoid outdated greetings, such as "Dear Sir/Madam" or "To Whom It May Concern."
3. Write a smart introduction.
Think of the attribute or skills that make you unique? What about your career might a recruiter be intrigued by that you can pack into an interesting first sentence? Writing a smart introduction or opening paragraph that wants the reader to read more is a hook that will give you a bigger chance of getting hired. 
Example: 
"I was thrilled to see the opportunity at ABC company that I saw posted on the internet. I believe that my current role would make me the perfect candidate because of my interest in project management, experience managing a team, quality management, analysis, and research and also a passion for the work your team has done to make the Construction & Engineering industry more organized and strategic."
4. Flexed all your Qualifications.
The second paragraph is composed of things about you, expanding on your CV and giving a summary of any appropriate skills or education you have for the position you are applying for. Remember, your cover letter shouldn't be a copy of your resume; it should take your most distinguished accomplishments, explain a bit more about them, and then show how these skills could benefit the employer. 
Example: 
I have focused my civil engineering degree heavily on structural design, taking graduate-level courses in Finite Element Analysis with Applications, Structural Dynamics and Earthquake Engineering, and every available structural design course. I've worked as a Project Manager at Santa Rosa Construction Firm, a highly-regarded general contracting firm in LA, where I learned how to see a structure from all perspectives, including the owner, contractor, engineer, and architect. As an Engineering graduate and also a Researcher in Mechanics of Structural Materials and Systems Engineering, I am confident I could add value to a team of ABC Company engineers to advance the cutting edge of the structural design."
5. Call End your letter with a call to action.
As you're hoping to secure an interview, let them know your availability for a callback. If you plan to wait for a response, close with "I look forward to hearing from you". Thank them for taking the time to read your letter and sign off with: Yours sincerely,
[Your Name]
Example: 
I welcome the opportunity to further discuss my interest in this position and can be reached at +639177601065 and kevin345@yahoo.com. Thank you for your time and consideration. 
Kind regards,
Kevin Diaz
Other things to remember:
 Recruiters will give each letter about 20 to 30 seconds of their time so keep it short.

 Sign it by hand and it adds a personal and more professional touch.

 Proofread once you've written your letter, check it over for mistakes and have someone else read it over too.