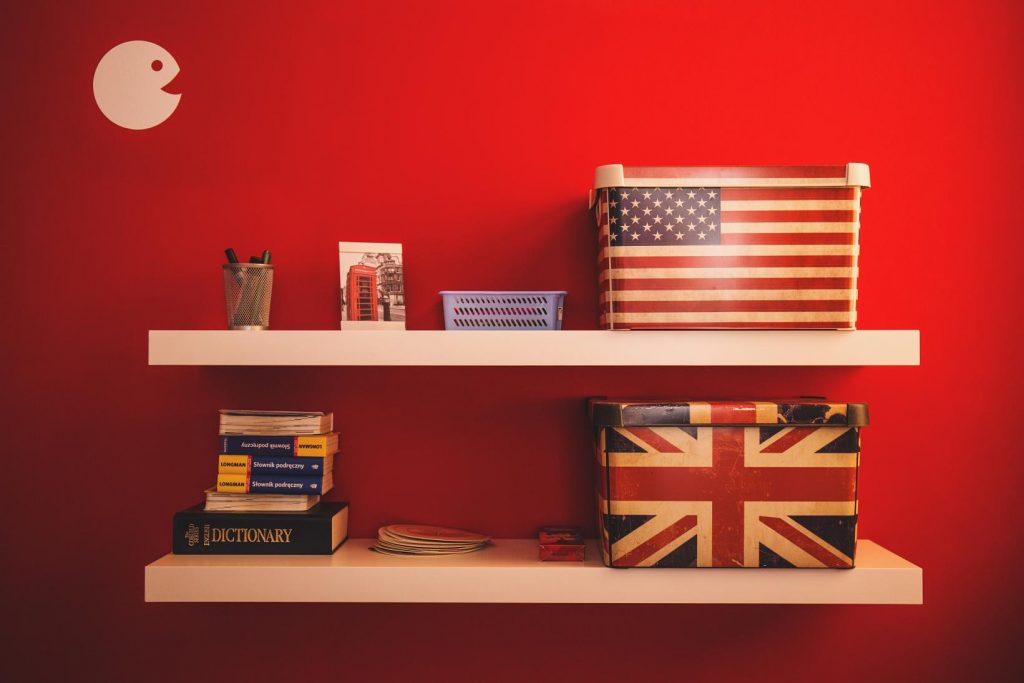 English Shark Teacher's Tips 這個單元是我們English Shark的老師們親自撰寫的各式各樣文章,重點是全英文唷,當然貼心的小編會再加上一些中文翻譯讓大家更容易閱讀!在閱讀這個單元時大家可以順便學習英文寫作的技巧,也要記得朗誦出來練習發音唷!
今天的文章是由我們的Teacher Bella所撰寫,學好英文的五大招數,以下正文開始!
---
5 Ways to Learn English
English is a fun language to master, but it seems it's impossible to learn quickly with 171,476 English words in current use, and 47,156 obsolete words. Good thing that we are here to give you 5 strategies to help your journey to become an English expert easier.
Immerse yourself with English. (將自己放在英文的環境中)
Learning any language takes practice. The more frequent you practice the language, the better you'll improve. The best way of getting that improvement is by Immersing yourself in English. You can practice core skills like reading, writing, speaking and listening. You don't have to worry about where to get those resources because there are so many available resources that you can read like books, newspapers, articles online, or even a simple blog. Aside from reading, writing is also another way to practice and improve your English Skills. Try writing a personal journal. It can help you practice your English writing skills. Watching movies Listening to English podcasts and speaking English will also help you enhance your ability to speak English. The best way to be better in anything that you do is to practice it.
Learn English Songs. (學習唱英文歌)
We all know that Music can connect to people regardless of what language we speak. Let's admit that some of the English Songs are hard to understand because of the singer's accent or the way they deliver the song. But actually, there is some music you can listen to that are easy to understand (you just have to find those songs). Popular music is a good place to start learning English with songs because the sentences are easy to understand, the vocabulary is simple and the sentences are short and just repeating. Also, the best reason why popular music is ideal to use is that the lyrics can be found all over the internet where you can sing along with the music and beat.
Plan to take a test. (報名參加英文考試)
Do you still remember what you do before taking an exam when you were a student taking an entrance exam, having a quiz or a final exam? You study hard and memorize almost every word from your reviewer because you wanted to pass the exam. IELTS, TOEIC,TOEFL are some of the English Examinations that you can consider taking. There are many ways to review for those tests mentioned, you can review on your own, or enroll in an English Class like English Shark where you can be taught with teachers and they will guide you every step of the way. Aside from learning the Language, you can also use the certificate if you pass the exam in applying for a job or going abroad. Two birds in one stone isn't it? So why not try to apply for an exam where you can benefit you twice.
One of the best things you can do is to Enroll in English Class because aside from your self-studies, there is a teacher that will guide and help you learn and evaluate your progress. If you are worried about your time or your budget Online English Class like English Shark Can help you with those obstacles that you are thinking. Having someone to learn with you and help you with your goals is necessary to be successful in this journey. One on one discussion, homework, and activities that will help you learn new vocabulary, correct your grammar and improve listening and speaking skills is one of the advantages that an actual class provides. You can check in our profile or contact our Customer Service representative to learn more about how to Enroll.
Don't be afraid to make mistakes (不要害怕講錯英文)
Don't Be afraid to make mistakes because we are human and we're not perfect. Remember the saying that practice makes perfect, somehow this saying is not correct because practice doesn't make us perfect but it can make us improve. Give yourself time to improve and phrase yourself with every improvement you are making. It is much better to do it with small steps with consistency rather than making big action but not consistent. Don't be afraid to try and to fail or to make mistakes along the way, its all part of the journey, what matters most is what you become every step of the way.